I AM TONY AND I HATE YOU. THIS GAME IS NOT A BOOTLEG. IM KILLING YOU! - Charlie Cantkier (Youtube)
And now you're just being silly. Also, you are terribly bad at killing me as I am pretty sure I am not killed. - Philip


I really wish the anime community would stop complaining about bootleg wall scrolls, since yes, many of them ARE retired. The entire problem is the result of how the anime industry in America only offers individual wall scrolls for a brief time and then never again. If I want a certain Evangelion wall scroll from 12+ years ago, today, I'm SOL unless I buy a bootleg. Like I'm supposed to just go without it because I didn't buy it back then. And if I do buy a bootleg, then suddenly I'm "bad." - lustacularlysimple (Youtube)
As a retailer, I can tell you that the majority of wall scrolls do not "retire," nor does their actual value increase over time like other types of art. The problem with bootleg wall scrolls is that many of them are made out of inferior ink and cloth or are flat out stolen from people's DeviantArt accounts. They are also sold for ridiculous prices to the dumb pieces of shit like you who either do not know any better or just think they are entitled to shit. Now, there is a difference between printing out a picture you like from the internet for your own use and printing out a picture from the internet to sell it. Copying is not theft, but making copies of something to sell it without permission IS theft. There are still Evangelion wall scrolls being made today and they are available in many styles, so the excuse that "it just is not available" is
BULLSHIT
and you know it. Quit spoon feeding yourself
bullshit
and then vomiting it back up on my Youtube channel,
bitch
. Here is an idea, why not look for people who are willing to sell a wall scroll they own that may be difficult to find or contact license holders like Great Eastern or Trends International to find out if anyone carries it. So, yes. If you knowingly buy bootlegs, you are a BAD PERSON and you should feel BAD. - Philip
Is this the same battery, like on the normal 3DS? - lukasaje98 (Youtube)
Nope. It is a slightly higher capacity. Make sure to purchase the right kind. - Philip
what cam recorder do you use - ethan easterbrook
A Panasonic LUMIX DMC-LX5 and I have named it Suzanne. - Philip
would you like to to tell me who the fuck cares? and you only need one anyway -_- - theultimatrix101 (Youtube)
Are you secretly Lance Armstrong? Is that why you're so bitter? - Philip
it's up to you, there isn't any 3000 unit in store 'cause they're no longer manufacturing them, you can only buy it used, when it comes to go, not all of the games are compatible via online service like final fantasy vii:crisis core or kingdom hearts:birth by sleep, go is for someone who's willing to buy a game digitally for a same price that they're probably gonna delete it from memory flash later on, there is e1000 unit, lot cheaper, umd compatible, no online support - CliffFitter89 (Youtube)
It seems to be a real shame that Sony did not release the e1000 in the Estados Unidos. Especially since Crisis Core, Popolocrois, and Kingdom Hearts may never get a digital release. - Philip


I have to say this but you are the god of portable games, you have hundreds of them. Also where did you get the Super Mario Bros 2 (Japanese version). - hunter keps (Youtube)
I bought it from Play Asia at a convention. Certainly worth checking out and certainly worth owning, although you can now get it via the Nintendo 3DS Virtual Console. As for being a god? Naw. I just strive to follow Byargh. As should you. - Philip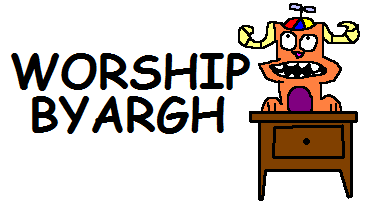 Tbh.. I like scanlines. Gives it a CRT feel that I have grown to love with NES/SNES/... straight up to Wii. xD - Zalibidas (Youtube)
You are a true retro scholar. Scanlines are just your picture tube creating SEX. - Philip


We still haven't seen Sonic Lanyrinth's and Sonic Blast's release. - xxWeston07 (Youtube)
I have no idea who we kill for that either. They have them in Japan. Is it licensing? Is it Sega secretly loathing us from their hamster cages beneath the Earth? - Philip
Damn right,
If only Sony also had a "Pay what you get for" service that allowed you to download games you already owned on the UMDs.
Too bad that never happened, and some titles will never be released on the PSN anyway. Sony Double Screwed their loyal customers with a system that you had to pay more to get more of what you already owned on one system, and you couldn't download others at all! - HolyFenderBender14 (Youtube)
Yeah. The GO and VITA both have pretty messed up launches. - Philip
I just want to ask, if you can answer this...
I read on the internet that they would have annual K-Pop dance event plus K-Pop merchandise. Would they have it this year, too? I've never been to Wasabi before. That's why I'm asking. - Rockaway98 (Youtube)
Sometimes you can find K-Pop merchandise in the dealers room at Animeland Wasabi. I wonder about the future of that event, since the lawsuit from Funimation started. - Philip
GOD! u sound like u love everything i your store! I LOVE IT!!! *Hitting subscribe! - Polarnumse (Youtube)


I do actually. From Larry, the brick we put in the door to prop it open when carrying in boxes, to Lucy, the keychain/cell phone charm rack that we have. I love all of the products and I love the customers that buy the products. If you want to be loved, please buy stuff at Animation is Art.


this game was pretty f*cking awesome. I really do wish theyd made a sequel for this, it had a charm all its own. How was this all compiled though, may I ask? - Rising Kiwi (Youtube)
They were working on a sequel to Magi-Nation but Interactive Imagination decided to dump all of their programmers after the first game instead of paying them. They were rushed (couldn't add the Core Hyren Quest!) and then brushed out the door. This was compiled by the developers. I stayed in the same hotel room with them one year at E3. We all went to Medieval Times and it was all awesome. Most of the developers are also Mormon and they got me back into anime by giving me CDs full of AVI and RAM files. Discs containing Neon Genesis Evangelion, Serial Experiments Lain, and Love Hina in stunning 120 by 240 resolution. Anyhow, the developers have all moved on to other jobs, but the story is still tragic because the game was pretty great. - Philip
AND THAT'S ALL YOU GET THIS WEEK. STARE AT SHANTAE AND THINK ABOUT WHAT YOU DID.